People, Process, & Product
With over 100 combined years of experience in the automotive engineering industry, our core team of engineers, programmers, and technical personnel at Sigma Powertrain hold over 50 patents in the field of electric powertrains.
Our Livonia, Michigan-based team develops state-of-the-art electric transmission and electric powertrain technology for the commercial duty electric powertrain and recreational truck industry.
The EMAX and Mid-Series products represent the culmination of a long career of successfully delivered projects.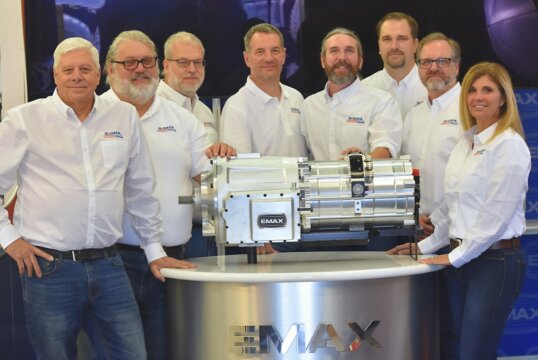 Questions? Inquire about our products and technology here: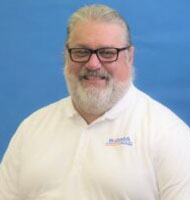 John Kimes, CEO & President
John Kimes,
CEO & President
John has spent his professional career developing new transmission technologies. While attending General Motors Institute (now Kettering University), he co-oped at General Motors from 1989-1994. Upon graduation, John worked at GM Powertrain (formerly Hydra-matic at Willow Run) until 2000 where he was the lead development engineer of the 4L80e and lead developer of the 4L65e.
John then worked at The Ford Motor Company from 2000-2007 as a technical specialist in mechanical clutches and invented the rocker one-way clutch, which won the 2004 Technical Excellence Award. After Ford he contracted with Means Industries where he invented, designed, and built the all-electric Sync Shift Transmission. Ford still currently produces subsystems that were developed by John. Other OEMs are evaluating additional transmission designs and subsystems from John for production soon.
John is the inventor of 45 U.S. patents for transmission technology and currently has numerous others in process. His latest creation is the EMAX modular commercial duty electric powertrain which uses an innovative electro-mechanical system for mechanical clutches.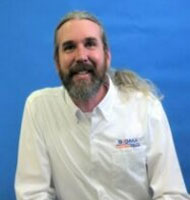 Phil Woodley, Design Manager
Phil Woodley,
Design Manager
Phil Woodley is a highly regarded mechanical engineer known for the quality of his work, his attention to detail, and resourcefulness. Phil's extensive work experience in plug-in hybrid and battery electric vehicle technologies has included leading engineering teams for the past 10 years.
While Phil is a mechanical engineer by trade he is also highly knowledgeable about electro-mechanical and power electronic devices, and is experienced with all types of vehicular powertrains.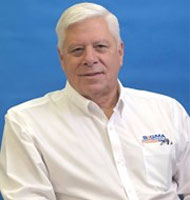 David Sutherland, Operations Manager
David Sutherland,
Operations Manager
David was the engineering program manager for a $1.3 billon/year diesel powertrain program. His responsibilities included supervising production release, quality control, warranty service, parts, and change control. This program spanned five platforms at four assembly plants and a manufacturing plant. Under David, the program saved over $30 million in costs while reducing warranty costs by 16%.
For the past two years, David has been operational manager for Sigma Powertrain, and has been the lead employee for infrastructure and manufacturing. He has delivered fully-operational, innovative power flow systems for conventional and all-electric applications.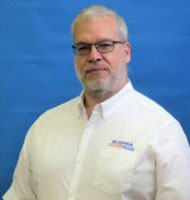 Scott Russell, Lead Controls/Software Manager
Scott Russell,
Lead Controls/Software Manager
Scott graduated from General Motors Institute (now Kettering University) while co-oping at Detroit Diesel Allison (now Allison Transmission) with a B.S.M.E., then attended Stanford on a GM fellowship to get his M.S.M.E.  During his twenty years at GM/Delphi, he also picked up an M.S.E.E. at Marquette University.
While at GM/Delphi, he worked on transmissions, engines, engine controllers, aerospace navigation systems including gyroscopes, ABS, and electric power steering.  In 2000, he moved to Continental-Teves (now Continental Automotive) where he worked on various features of electronic brake systems including a stint as the supervisor of a customer application group and integrated park brake. His responsibilities included design, development and calibration.
Scott has long been part of Sigma Powertrain and its predecessor companies as the control engineer and he has used his combined mechanical and controls expertise as a general system debugger since the original two-speed ZAP project.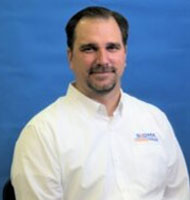 Dan Knieper, Software Architect
Dan Knieper,
Software Architect
Dan graduated from Michigan Tech with a bachelor's degree in Electrical Engineering. Over 16 years, he has held roles at Continental Automotive Systems in software testing, development, and management in electronic braking systems and ADAS.  He then led a cross-functional team of hardware, mechanical, systems, and system test engineers for interior components for 4 years.
Dan has worked with Sigma Powertrain's electric transmission development team since 2008 as an engineer in the software and controls domain. In 2020, Dan officially joined Sigma to lead software development.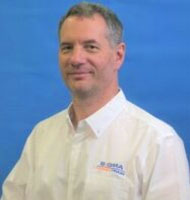 Bill Crider, Marketing & IT Manager
Bill Crider,
Marketing & IT Manager
Bill has over 20 years experience in various roles in the consulting industry. His role at Sigma includes IT & network management, DevOps, and system development in support of engineering. He is also involved in digital marketing.
His expertise includes helping organizations move to cloud-based architectures, developing enterprise-level software projects, and building systems to improve collaboration and business process automation. He is an author and frequent speaker at IT-related events, and his recent research and consulting work focuses on digital transformation projects using IoT, voice and AR technologies.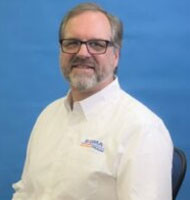 David Simonelli, Intellectual Property/Legal Manager
David Simonelli,
Intellectual Property/Legal Manager
David has spent over 30 years as a legal expert representing clients from some of the largest companies. Prior to his legal career, David was a research engineer for the U.S. Department of Defense. David has lectured and been published several times.
While the focus of his practice has been issues relating to intellectual property, he has represented and counseled clients through many other business issues. David earned his bachelor's degree in electrical engineering from the University of Michigan and his juris doctor degree from Michigan State University College of Law.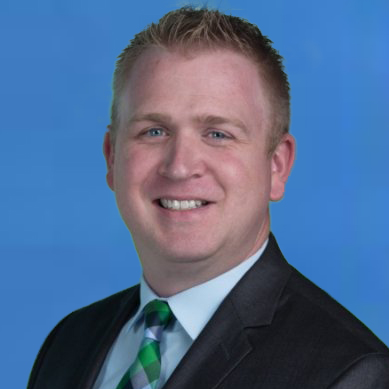 Jimmy Moore, Purchasing Manager
Jimmy Moore,
Purchasing Manager
Jimmy has 15 years of professional experience in automotive and energy. His previous roles comprise global business development, new product development, technical project management, testing services, and field engineering. Jimmy is a proud alumnus of Michigan State University (MSME '07, BSME '06, and BSChE '06), a licensed Professional Engineer in four states, and a licensed project manager PMP®.