ELECTRIC TRANSMISSION
QUOTES
Looking for pricing on one of our products, such as the
EMAX single powertrain electric transmission or the MID-Series multi-mode electric transmission? Your situation is unique and your needs matter.
We're excited to find the right solution for you! Help us get started by providing some information about your needs below, we'll be in touch as soon as possible!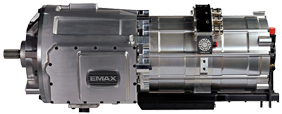 A single powertrain electric transmission designed to work with any size or class of vehicle.

A multi-mode electric transmission that provides reliable, compact power for your electric vehicle.