Multi-mode Electric Transmission
Reliable, compact powerful electric truck transmission for your electric vehicle. MID-Series is the world's most advanced electric truck transmission. Sigma's technology and software combine to provide state-of-the-art power for any class vehicle.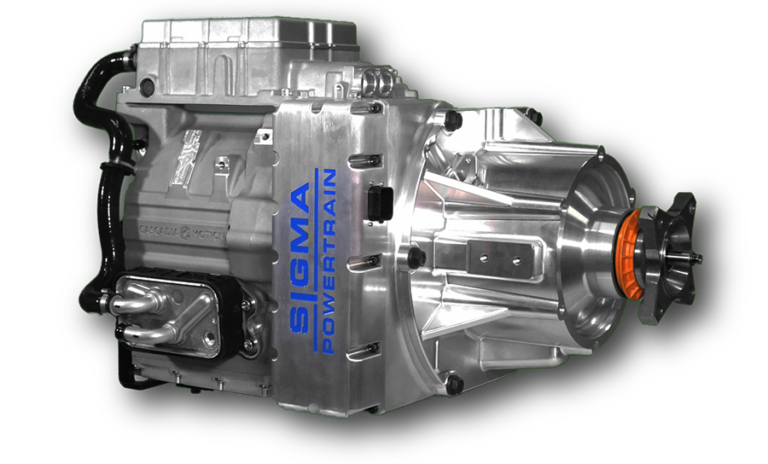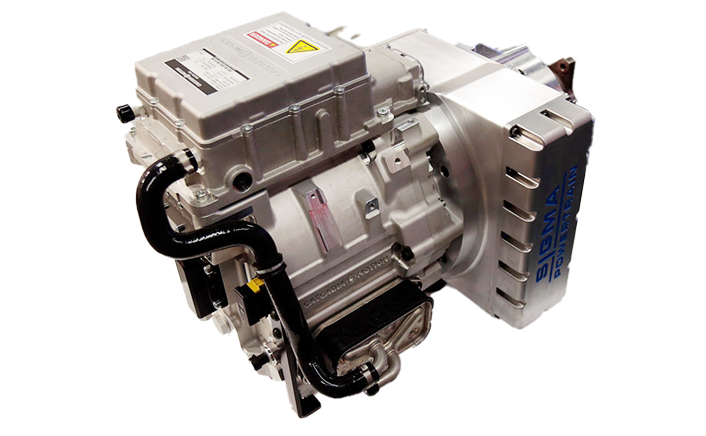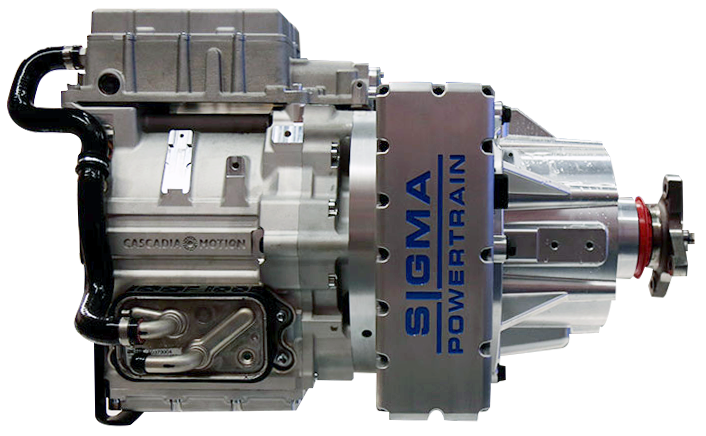 About the MID-Series System
Even in battery-electric powertrains, transmissions still need to be used between the electric motor and the differential gear to reduce high motor speeds. The MID-Series powertrain for classes 1-6 is a great fit for delivery vans, buses and other applications.
Our initial offering uses motors from Cascadia Motion to provide a fully integrated plug-and-play powertrain. It includes the motor, inverter, heat exchanger, water pump, powertrain controller, oil pump. With the provided motors it operates as a 300 horsepower, 3-speed BEV all inclusive powertrain and software controller. Our patented all-electric clutches provide extreme efficiency and power density.
However, like the EMAX, it is completely modular. The motors can be changed for power needs.
The MID-Series uses a Ford 6R100 production Ravigneaux gearset with ratios of 2.74, 1.53, and 1. All versions of the powertrain include electric park capability and a hill hold function.
The pictures below show the MID as a central drive powertrain. Please note that it can also be configured as an e-axle.